How to Play Baccarat
Baccarat is a popular table game that is appreciated by many. Due to its simple rules and huge potential winnings, players across the world now enjoy it, especially in India. Baccarat also offers one of a kind experience to both new and experienced players as no strategy or skill is required. Check out this guide to learn how to play the baccarat game like a pro.
Rules of Baccarat
Baccarat games can have several players; however, the game comes down to one player and the dealer. Both the dealer and the player receive a hand containing two cards, and the objective in baccarat is to have the hand closest to nine.
In order to win real money in online baccarat, participants must bet on one of the three possible outcomes: a tie, the dealer winning, or the player winning.
Ace is worth one, 10 through King are worth Zero, and Cards 2-9 have face value.
Most of the work is done by the dealer, allowing the player to pay more attention to their strategy.
How to Play Live Baccarat
Learning how to play live baccarat only takes a few seconds. The only thing you need to do while playing baccarat is sitting back, relaxing and enjoying the show. Here is a step-by-step guide on how to play live casino baccarat.
Choose your preferred online casino, create an account, and deposit cash.
Move to the live casino section and pick a baccarat table.
Stake your bet.
Observe as the dealer reveals the cards.
Depending on the game's outcome, it's a win or lose.
Baccarat Game Elements
Before you begin playing baccarat, it's good to know the elements of the game. The game elements comprise the table, the three betting areas, the dealer, and the commission box. Let's expound on each.
The Table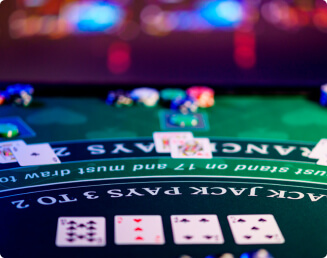 Depending on the version of Baccarat, there are from seven to 14 seats and the dealer area. Regardless of the number of players seated, only two hands of cards are dealt: the Dealer and the Player. Unfortunately, not all players get their cards as each has their own gambling area.
In any casino, the most exciting place is the baccarat table, but any casino requires players to follow simple rules. These rules mostly revolve around card dealing and etiquette, meaning players can quickly join in the fun of any baccarat game.
Superstition plays a huge role around the baccarat table. This is why the number 13 is sometimes omitted from the table. Similarly, in Asian countries, the number four is often excluded from the baccarat table as it is commonly associated with death. In the case of these instances, the number 15 will replace the others.
At times the dealer will invite players to sit at the table while a game session is in progress. Baccarat etiquette requires you to watch the game until the session is finished before joining.
Players will sit around the baccarat table, which contains an area to place chips on the dealer, player, or tie bets. After chips are placed on the table, players shouldn't touch them until the round is complete.
Depending on the game, the dealer will go around the table, starting with the player who made the highest wager or the lowest number first. The first and third cards are dealt to the player, while the second and fourth cards to the dealer.
Six to eight decks of cards are normally used at the baccarat tables, and all cards are normally stored in a box referred to as a shoe. Players can touch cards on some baccarat tables, but most of them lay cards on the table. Therefore, before the game starts, confirm what the rules are.
Depending on the size of the casino and level of activity, the baccarat table layout can differ. Even though the game remains identical between the variations, players will find the main differences are in the number of participants and bet limits. The common baccarat table constitutes:
Mini Baccarat
This baccarat table is mostly found in Asia. It is more popular here because of its low bets. Minimum bets begin at $5 and normally reach $25, whereas the maximum bet is around $5,000. A mini baccarat table can accommodate six or seven players, and the dealer sits at the center. Due to a limited number of players and the dealer handling the cards, mini baccarat games are fast compared to other baccarat tables.
Midi Baccarat
This table is slightly bigger than a mini baccarat table and slightly smaller than the big baccarat tables. This baccarat table is mostly found in high stake areas in land-based casinos and online casinos and. The table can accommodate up to 9 players. The minimum betting limit is $25, while the maximum limit is $10,000 in the midi baccarat table. Players can handle the cards in these tables, but crushing or bending cards is prohibited.
Full Size Baccarat
It is also known as Big Baccarat. The full-size baccarat table has space for up to 14 players. The table is normally for high rollers, and bets range from $50 to $100,000. Casinos will position this table off the main casino floor.
The big baccarat table has two dealers and a caller. The two dealers manage their half of the table by handling bets and keeping track of baker bet commissions. On the other hand, the caller sits in the center of the baccarat table, distributes cards, and announces the winning hands.
Online baccarat
This table features a simpler design since the bettors are usually playing by themselves. There is only a single space, and the bettor clicks the chip value they want to stake. While playing online baccarat, players can check for bet limits in the game rules tab anytime.
The Three Betting Areas
Every player will find three-bet boxes, one for the Banker, Player, and Tie, slightly above their number on the felt tabletop.
The Dealer
The game begins when the dealer deals the cards. The dealer stands at the center of the baccarat table to access every point of the table.
The Commission Box
The dealer cuts a 5% commission on the winning bets on the banker's hand. The commission box is a long rectangular box filled with a number located next to the bank in full baccarat. Its main purpose is to keep track of all commissions. A commission circle on other Baccarat tables is next to each player's betting area.
Each number represents a player, and each time a player owes commission, the dealer marks it until the player is prepared to pay and leave the table.
How to Bet On Baccarat
It is important to know that there aren't too many bets to keep track of when learning to play baccarat.
For instance, there are ten different bets in roulette, whereas baccarat has only three bets and possible side bets.
One of the reasons why baccarat is popular is its bets. It is simple to pick which bet to place and identify which bet won.
Banker
The banker bet is always on the right-hand side of the table, and it pays 1:1. However, this bet comes with a catch. Any bets staked on the banker is liable to pay a 5% commission to the house on the winning bets.
Suppose you want to avoid paying the commission. Watch out for the "no-commission" baccarat tables.
Player
The player bet is found on the left-hand side of the table. Similar to the banker bet, the Player's bet pays 1:1 and has no commission fee linked to it.
While learning how to play baccarat, placing most of your bets on the player's side is wise to avoid incurring the additional 5% commission fee.
Tie
You should stake your bet on a Tie if you believe that the Banker and the player will end up with cards of the same value.
The Tie bet pays 8:1, which is much higher than the two main bets. The tie bet is placed between the player and the banker.
In order for your bet to the payout, you require both teams to play along, unlike the standard bet where only one hand is relevant.
Side bets
Knowing how to play baccarat online also requires you to understand how to utilize side bets. Side bets are additional bets you can place in addition to your main bets.
Side bets give some of the worst and best payouts in baccarat. Bear in mind; casinos will sometimes create unique side bets for their own baccarat tables. These bets normally offer big payouts but include high house edge or low odds of landing. Similar to normal baccarat bets, players should check their payout and house edge of each wager and determine if their bankroll can take the risk. Here are some of the bets you can make.
Player Pair
| | |
| --- | --- |
| Result | The first two cards dealt to the player are a pair. |
| Payout | 11:1 |
| House Edge | 11.25% |
Banker Pair
| | |
| --- | --- |
| Result | First two cards dealt to the banker are a pair. |
| Payout | 11:1 |
| House Edge | 11:1 |
Perfect Pair
| | |
| --- | --- |
| Result | The first two cards dealt to the player and the baker are identical (for example, two queens of hearts). |
| Payout | 11:1 |
| House Edge | 17.07% |
Either Pair
| | |
| --- | --- |
| Result | The first two cards dealt to either the player or banker are a pair. |
| Payout | 5:1 |
| House Edge | 14.54% |
Small
| | |
| --- | --- |
| Result | The sum of cards dealt in the game is four. |
| Payout | 1.5:1 |
| House Edge | 5.27% |
Big
| | |
| --- | --- |
| Result | The sum of cards dealt in a game is five or six. |
| Payout | 0.54:1 |
| House Edge | 4.35% |
Super Six
| | |
| --- | --- |
| Result | The winning banker's hand adds to six. |
| Payout | 12:1 |
Dragon bonus
Result
A player win with a natural eight or nine by a specific margin
Payout

| Winning Margin (Points) | Payout |
| --- | --- |
| 9 | 30:1 |
| 8 | 10:1 |
| 7 | 6:1 |
| 6 | 4:1 |
| 5 | 2:1 |
| 4 | 1:1 |
| 3 | Bet lost |

House Edge
2.65%
Dragon 7
| | |
| --- | --- |
| Result | The banker's winning hand sums to seven between three cards. |
| Payout | 40:1 |
| House Edge | 7.61% |
4-5-6 Bet
| | |
| --- | --- |
| Result | Predict the total number of cards correctly in players' and banker's hands. |
| Payout | 5.27% for four; 4.35% for five and six |
All Red
| | |
| --- | --- |
| Result | The player's hand has only red cards. |
| Payout | 22:1 |
| House Edge | 13.76% |
All Black
| | |
| --- | --- |
| Result | The player's hand has only black cards. |
| Payout | 24:1 |
| House Edge | 13.76% |
Panda 8
| | |
| --- | --- |
| Result | If a player's hand sums to eight between three cards. Available in EZ baccarat only) |
| Payout | 10.19% |
Quik
Result
Predict the sum total of the player's and banker's cards correctly.
Payout

| Card values combined | Payout |
| --- | --- |
| 18 | 35:1 |
| 15-17 | 1:1 |
| 4-14 | Bet lost |
| 1-3 | 1:1 |
| 0 | 50:1 |

House Edge
8.155%
Third Card Rules
In case none of the hand's totals reach 8 or 9, the dealer might draw an additional card on one or more hands depending on its totals. Fortunately, an outstanding thing about baccarat is that the rules for when a card is drawn are pretty clear.
Player's Third Card Rules
Baccarat rules always require the player to go first. This is because the Banker's hand relies on the Player's hand. Let's look at the rules:
If the Player's hand totals 8 or 9 points, it's a natural win, and no additional cards will be drawn. The hand of the player will stand.
In case the Player's points totals to 6 or 7, it stands as well.
The Player draws a third card if the card totals 0 to 5 except if the Banker has 8 or 9. In this case, the Banker wins, and no further cards are drawn.
When the banker draws a third card, there are special rules. It would be best if you didn't memorize them, but you can review them below.
The Banker's Third Card Rules
In case the Banker's first two cards add to:
0-2
The Bank draws except when the Player shows a natural win.
3
The Banker's if the Player's card number three is 0 -1 -2 -3- 4 -5-6-7 or 9.
When the Player's card number three is eight the Bank stands.
4
The Banker's draw if the player's number three card is 2-3-4-5-6-7.
If the Player's third card is 0-1-8-9, the Bank stands.
5
If the Player's card number three is 4-5-6-7, the Bank draws.
If the Player's third card is 0-1-2-3-8-9, the Bank draws.
6
In case the Player's card number three is 6-7 the Bank draws.
In the event Player card number three is 0-1-2-3-4-5-8-9, the Banker stands.
8-9
Natural Numbers- none of the hands draws a third card.
Payouts
The hand closest to a total of nine points wins immediately the cards are dealt and played. No hand gets more than three cards. In case of a tie, no hand loses or wins. The dealer collects the lost bets and pays the winnings.
The dealer takes a 5% commission from the banker's winnings. This is the casino's way of making money on baccarat.
On the other hand, commissions are tracked in the commission box by the dealer each time it is due and collected for every win from the Banker's hand.
Baccarat Card Values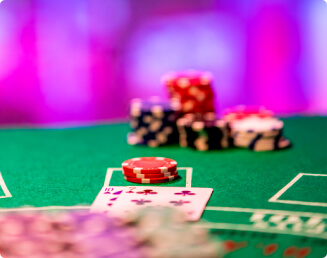 You already know the maximum value baccarat hand can have is nine. You probably wonder what value ten, ace, and face cards hold. Different from other casino card games, face cards have little to no value in baccarat. Ten, Jack, Queen, and King are worth Zero. On the other hand, Ace is worth one point, and all other cards are worth their face value.
Live Baccarat Odds and Payouts
When playing live baccarat, you will have the option of three common bets. Player, Banker or Tie. Before you place your chips on the table, knowing the odds and payout for each of these bets is crucial. Knowing these figures will help you make informed decisions the next time you play.
The table below shows a list of odds, payout, and house edge of the main bets for the baccarat game played with the standard eight-deck.
| Common Bet | Odds | Payout | House Edge |
| --- | --- | --- | --- |
| Banker | 45.86% | 0.95:1 | 1.06% |
| Player | 44.46% | 1:1 | 1.24% |
| Tie | 9.52% | 8:1 | 14.36% |
With this information in the back of Your mind, let's find out how to win in baccarat.
How to emerge a Winner in Baccarat
Emerging a winner in baccarat is simple. To win, you need to place a stake on the hand that holds a value closest to nine; or else, you can bet on both hands that have the same value, therefore a tie.
Once cards are turned over to reveal the value, they will need an additional card, or they will have the value.
An additional card is required if the value is below five. In case the value is above nine, the first number is not counted. For instance, if the hand's value is 15, it counts as 5.
Baccarat Strategies
Most baccarat strategies can be divided between two systems: pattern system and betting system. The baccarat betting system minimizes losses and maximizes wins, especially during a losing streak. Additionally, the pattern system prioritizes the order of cards in the baccarat shoe. Check out these baccarat strategies to win and improve your skills.
Baccarat pattern systems
Most new baccarat players make the mistake of betting on the banker. Even though the banker bet is statistically more likely to win, the difference between the player and banker is minimal, especially when eight decks of cards are in play. With most cards shuffled into the shoe, there's potential for bettors to hit a banker or player's winning streak.
The baccarat pattern system usually follows two ideologies. First, is that bankers and players win alternately, creating a zigzag pattern. Secondly, both bankers and players have turns in winning streaks. The truth is the two patterns come about interchangeably in baccarat; the secret to winning is knowing when to change your bets.
The Flat Betting Baccarat Strategy
The flat betting baccarat strategy is a pattern system. Punters can utilize any player or banker streaks to their advantage. This strategy is very easy; even beginner players can use it. Wait until a new shoe begins and bet solely on the player or banker. Place the same amount on the same person every time.
In case you lose three consecutive times, stop staking and wait for your streak to come around again.
For example, if you decide to bet $1 on a player each time: In the first 14 rounds of this baccarat game, you've lost $6 when the banker won. However, flat betting on a player's win streak has won you $8.
This winning baccarat strategy does not guarantee huge wins but compared to betting systems, it ensures player's bankroll last longer. Remember to account for a 5% commission when betting on the banker.
Switch Combat Baccarat Strategy
This strategy combines flat betting with two pattern trends mentioned above. Begin the strategy with flat betting while filling out your outcomes on your baccarat scoreboard sheet. It would help if you had a clue on the pattern to wage on by the third column. In case it is the zigzag pattern, ensure you plac alternate bets on the player and banker's hand. If you are using the streak pattern, continue staking on one site until the streak turns.
In case you lose two games consecutively, change and start betting on the other. Similar to flat betting, this strategy is easy to implement. While using this strategy, you might find yourself chasing a losing streak, so ensure that you have a loss or win threshold in place.
Break the Doubles Baccarat Strategy
Players who are advanced in baccarat use this strategy to reduce the house edge. The idea behind this pattern system is that shoes will zigzag between player and banker wins, with double win streaks appearing on the two sides.
If a double streak appears, it signals players to wage less on their bets on the other hand winning in the succeeding game. Sometimes winning streaks of three or more can appear in a cluster. If this happens, the double baccarat strategy dictates players should exit the game and wait for the double win streak to appear again before re-entering the game.
Most players might find the strategy of baccarat unexciting to implement due to more tactical watching and betting. However, other players might welcome its reserved methodology with open arms.
Baccarat Betting Systems
The baccarat betting system comes in two approaches: negative progression systems and positive progression systems. In the positive progressive system, players reduce their bet size after each loss and increase their bet size after each win. On the other hand, the negative progressive approach takes an exactly opposite approach.
Regardless of the approach chosen, players must have a considerable bankroll to witness any results. Take note it is quite easy for a bet to spiral out of control with these theories; therefore, always stake what you can afford to lose.
Martingale strategy
Players might recognize this negative progression strategy from craps and roulette. The Martingale strategy dictates players should stake the same amount when they win and double their bet size when they lose. This might seem counterproductive, but the theory behind Martingale is that when a player wins, it will cover more than the previous losses.
In slow-paced baccarat games, this strategy can work perfectly. However, as a player in online baccarat, you might find yourself hitting the maximum bet limit in less than an hour.
Paroli Betting Strategy
New players prefer this baccarat strategy due to its simplicity. Before you begin playing, decide on a base amount to stake – the little it is, the longer your bankroll will last. When the baccarat game starts, begin flat betting. If you win, double the amount you wager each time. If you lose, go back to staking the original amount you staked.
The concept behind this strategy is if a bettor productively doubles their bet on three successive bets, they improve seven times their win. The paroli betting strategy won't win players any huge jackpots but it also does not encourage them to make huge losses.
Let's observe this strategy in action using $1 as the base amount.
Outcomes Table for the Paroli Betting System
| Bet one | Bet two | Bet three | Net outcome |
| --- | --- | --- | --- |
| -1 Loss | -1 Loss | -1 Loss | -3 |
| -1 Loss | -1 Loss | +1 Win* | -1 |
| -1 Loss | +1 Win | -2 Loss | -2 |
| -1 Loss | +1 Win | +2Win* | -2 |
| +1 Win | -2 Loss | -1 Loss | -2 |
| +1 Win | -2 Loss | +1 Win* | +/-0 |
| +1 Win | +2 Win | -4 Loss | -1 |
| +1 Win | +2 Win | +4 Win* | +7 |
On average, the player won $9 but at the same time lost $9. To emerge successful using the paroli strategy, it is recommended to track wins on a baccarat scoreboard sheet to see when your luck winning streak may be running out.
1-3-2-6 Baccarat Strategy
Similar to the Paroli strategy, the 1-3-2-6 strategy dictates bettors boost their base bet when they win and return to the initial sum when they win. For example, let's say you stake $5 on the first hand and win- that's $10. You will take the $10 you won and add it to the original bet of $5 to the next round, making it triple what you had staked at the beginning of the game. Suppose you win the game; you will have accumulated $30 ($15 in your bet and $15 in winning). On the third round, you will bet two units, which makes $10. In case you will, the total sum is now $40. In the final round, you stake six times your original bet; this accumulates to $30, which means you potentially stand a chance of winning $60.
The concept of the 1-3-2-6 system is that players never bet more than two units from their account. In case the player loses in any of the rounds, they start from the beginning again. This strategy works perfectly in helping players stretch their bankroll across several baccarat games and prevent them from making big bets on a losing streak.
1-3-2-4 Betting System
This betting system is a reinvention of the 1-3-2-6 strategy. The 1-3-2-4 betting system follows the same methodology as the 1-3-2-6 betting system but decreases the last bet by two units. This system reduces the amount a player can lose- but at the same time reduces how much a player can win.
How to emerge a Winner in Baccarat
Online baccarat is very fun when played for real money. Luckily, the online baccarat game is much simpler compared to the land-based casino version.
One of the reasons is the way you deposit and withdraw funds. If playing at a land-based casino, you'd have to walk over to the cashier to handle your transaction.
You can make deposits and withdraw winnings directly from the table using different deposit options at an online baccarat casino. Some of these methods comprise of:
Paytm
Paytm is an online payment method that guarantees safe and sure transactions. The method is mostly based in India, and hundreds of Indians appreciate it as they use it in their online transactions.
If you consider using Paytm for your baccarat gaming, Bollywood casinooffers its player the method for both withdrawal and deposit options.
Google Pay
Google Pay has become a standard payment method for Android and iOS users worldwide in the last few years.
Even though Apple Payis still dominant with iOS users, anyone with a smartphone can be in a position to use GPay for both online and NFC transactions.
If you want to use Google Pay online, betlive casino accepts the method as it offers deposit and withdrawal options.
How different is Playing Baccarat Online?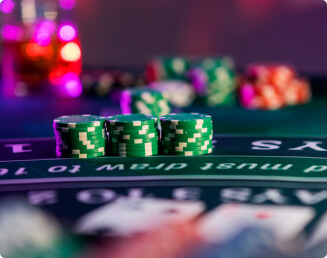 Similar to other casino and table games, baccarat originated a long time before computers, smartphones, and the internet. Therefore, learning baccarat necessitated visiting the nearest brick and motors casino to learn the tricks. For most players in India, it is quite a hassle to visit land-based casinos to learn how to play baccarat. Here is what makes it different to game baccarat online.
Conversing With Other Players and Dealers
Conversing with other players or the dealer can be labeled annoying by some players, especially when playing at a land-based casino.
Luckily, when playing baccarat online, you can utilize the live chat feature. This feature allows you to chat with the dealer and other players discreetly.
Play on Your Terms
Brick and mortar casinos require you to be dressed in a particular way to be allowed in. Playing baccarat online gives you the option of dressing depending on your preference.
With online betting, you can play from your sofa, when on the bus on your way home, or fresh out of a wonderful nap. It is completely up to you how you look and where you are playing when gaming online.
Responsible Gambling
Among the ways of becoming good at baccarat is playing with control. It is very easy to lose track of time or keep track of how much you have won or lost.
Online casinos offer access to responsible gambling tools to utilize so that you can have one of a kind gambling experience.
Set limits on your session, losses, or a reminder that keeps you updated on the time you have played and how much you have actually profited or won during the session.
Never Wait for a Seat
Although baccarat is not played against other players or dealers, there is a limit to how many players can play at one table.
Paying online baccarat allows an unlimited number of players to sit down and play concurrently due to the advanced betting interface.
With online baccarat, you don't have to wait for a seat or endure stress caused by other players breathing down your neck. Take a seat and enjoy your own company playing baccarat.
Play Free Baccarat Games Online
Free online baccarat games offer bettors the ideal chance to practice their skills without the pressure of playing for real money. New players in baccarat can make mistakes without incurring any losses and build their confidence until they are ready to play real money games.
Free online baccarat games can be used by experienced players to practice strategies and new bets. Try one free baccarat game at the Bollywood casino to enjoy the thrill and excitement.
Tips to Play Baccarat
In case it is your first time playing online baccarat, worry no more as we have your back. We have come up with a list of insightful tips that can go a long way in improving your gaming experience. Here are six top tips that will boost your gameplay and improve your chances of winning.
1. Always Check the Odds
This might seem pretty obvious, but you might be surprised by the number of players joining the baccarat table without knowing baccarat odds bets. Even though you have the odds on your mind, it is critical to verify that the information the online casino provides is accurate.
For instance, the normal commission casinos deduct from bets placed on the backer is 5%. However, you will find other online baccarat casinos charging up to 25% commission on this bet. Other casinos might be charging less than the normal 5%, but this is an exception rather than the rule.
The normal odds on a player stands at 1:1, while the tie always pays at 8:1. As a player, always avoid the tie bet as it offers terrible value.
2. Bet on the Player Always
Most websites will recommend that you bet on the banker side. Well, it is our firm belief that it is not worth it. Although the Banker offers better odds than the Player bet, it means that you will get less value back due to the commission charged.
Picture a situation where a player uses the Martingale betting system to double up after every loss until when they get a win.
For instance, if a player loses 4 times consecutively and emerges victorious in the 5th bet, it would work out. Let's say the first bet is worth $10. The second bet would be $20, the third bet $40, and the fourth bet $80, resulting in a loss of $150.
The last bet that the player would bet on the banker and it wins is $160. The sum payout would be $160 plus an additional win of $160, totaling $320. Subtracting the 5% commission, you will end up with $304. This means as a player; you have still lost after emerging the winner on this bet.
3. Quit When Ahead
One of the best pieces of advice that anyone can get is that you should quit when you are winning. Prior to starting a session playing baccarat, it is important to work out how much you expect to win with your betting strategy.
For example, if you have a bankroll of $250. You need to determine a reasonable sum of profit that you would gladly walk away with from the table. If it is $100 or $200, immediately you reach this sum, quit. This is because there will always be another chance for play.
4. Play Short Sessions
There isn't a betting strategy that will help you overcome the house advantage when playing. The house edge will always get you more often than not.
For instance, if you decide to play a particular number of games, say 20, count them when playing. When you reach the 20th game, stop playing regardless of the outcome. If it is a win or a loss, walk away. Shorter sessions will always work in your favor if you are on a winning streak.
5. Shun Bending the Rules of Your Betting Strategy
Once you've started playing and decided to follow a certain betting strategy, it is advised to stick to the rules of the betting strategy, irrespective of your expertise level.
However, if you had a perfect run when starting the game, you have the option of taking your winnings and quitting. Unfortunately, most gamblers are easily irritated after they incur losses, and they are attracted to play again and again to undo their loss.
In case you are following a particular betting strategy, it is best to appreciate that losses are unavoidable. Accept the fact and follow the rules of the baccarat strategy.
6. Manage Your Bankroll Accordingly
Even though playing baccarat may seem simple, winning at it requires good preparation and employing the right strategy. This is where proper bankroll management comes into play. Bear in mind that losing is part of the game, and winnings are also guaranteed. Therefore, as a player, the top priority should always be to have adequate funds in your bankroll to get you through the worst moments.
Best Baccarat Casino
With Hundreds of casinos offering baccarat card game it can be overwhelming to pinpoint the best baccarat casino to play at. However, with the right considerations, you are certain that you are going to choose the finest casino. Here are the criteria that you ought to pay attention to to make an informed choice.
1. Licensing and Security
The vital assurance of the best-rated online casino is their license. Casinos that are on top of the list have the necessary licensing from authoritative regulators like Curacao and the UK gambling commission. However, what is more important is that the casino must hold a specific SSL encryption that protects player information and personal data.
Proper licensing also gives a guarantee for honest, transparent, and fair gameplay. Study the licensing carefully to confirm its legitimacy. If it is authentic, you can fully immerse yourself in the gameplay without worrying about any form of manipulation.
2. Technical Support
Proper customer support is crucial when choosing an online baccarat casino. The support professional should be quick to respond and advise customers on gaming issues. In addition to this, the support should be available 24 hours a day, seven days a week, and should provide easier communication channels such as email, phone, or online chat. This is because you can never predict when difficult questions might arise relating to online gambling.
3. User Reviews
Pay attention to reviews from experienced players. From reviews, players will always describe the important aspect of a casino and share their experiences playing at the casino. From reviews, you can be able to tell if the casino will offer you the experience you are looking for.
You can find reviews on thematic forums and sites. If the online casino does not have reviews as a gambler, you should be alert as the casino may be unreliable.
4. Friendly Site Interface
The casino site should be easy to navigate, comprehensible, and user-friendly. Additionally, the interface should look attractive and interactive. Be assured that the more interactive the interface is, the better your gaming experience. This is because you will have easy access to the gaming instructions, and you can play with no hassle at all.
5. Payout and deposits
When choosing a baccarat casino, it is worth selecting one that supports basic financial transaction methods. This includes cryptocurrency systems, bank cards, electronic wallets, and online banking. Proper payout and deposit options not only give a guarantee of transacting at a reliable casino but also allows you to have the best gaming experience.
6. High Quality Content
A reliable casino should provide good and reliable content on their website. For instance, a player should get access to useful information relating to the use of bonus features, loyalty programs, baccarat rules and playing process, and other important information that casinos provide.
Opt for gaming sites like Bollywood and betlive casino, and you will get access to all the crucial information that will help improve your baccarat skills and gameplay.
FAQ
Is it legal to play live baccarat in India?
Yes, it is legal to play live baccarat in India. No Federal law in India forbids gambling at online casinos.
What is the best bet in baccarat?
The banker is the best bet in baccarat. It wins most often, and it has a probability of 45.87%.
Unfortunately, the banker's bet incurs a 5% commission, so gamblers need to take this into account when staking in baccarat.
What are the odds of winning at baccarat?
To win at baccarat, punters must guess correctly which hand is closest to nine. Let's say you include tie bets; the player wins at baccarat 44.63% while the banker is 45.87%. The banker's and player's odds of winning is 9.51%.
How do you cheat on baccarat?
Through past posting. This involves players adding chips to their bet after winning a hand. It's simply a simple cheat in baccarat. This cheat, however, needs players to have good sleight of hand and that the table is busy enough to distract the banker and other players. Players should cease trying this cheat as the casino has staff on cameras to monitor any cheating at their tables.
Are there any strategies for baccarat?
Baccarat is mostly a game of luck. Luckily, players can slightly influence their betting by utilizing winning baccarat strategies that include betting systems and patterns. These strategies are made to help players maximize their bets by anticipating any card pattern in the baccarat shoe.
Can you win real money playing baccarat?
Yes, you can win real money playing at land-based casinos and online casinos. Baccarat has a low house edge and nearly even odds between the player and banker, making it one of the best casino games to play for real money.
How do you deal baccarat?
Both the player and banker have two cards per hand in baccarat. The banker deals the first and third cards to the player and then the second and fourth cards to themselves. As soon as the cards are turned, the player can ask the banker to deal with a third card if the total sum in the player's hand is less than six.
Is baccarat a game of skill?
Baccarat is a luck game even though players can somewhat influence the results by making brilliant bets. With the fact that dealers control most of the gameplay and players have no option of choosing which card they play, there is little players can do to influence the outcome using their skill.
Is baccarat easy to learn?
It is an easy slow-paced game that is easy to learn. Baccarat is great for new players as it requires no strategy or skill to play. In addition, it offers some of the best odds in the casino.