Welcome Bonus
Namaste Pack
Up to 350% + 100FS
Get Bonus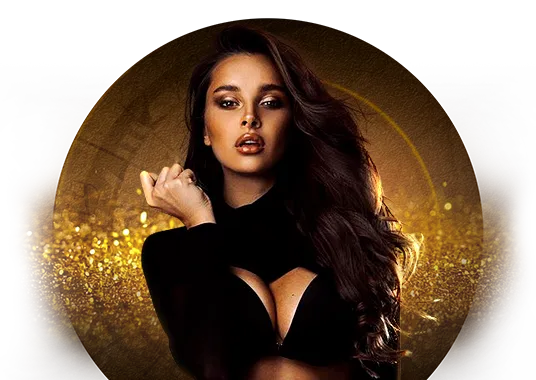 Play 32 Cards Live Game for Real Money
32 Card casino game is among the easiest and most played game in online casinos. It is a favorite game for most Indian players. One of the reasons it is the player's favorite is that it makes winning result more efficient and easy.
The main reason you play casino games is to win good money. We have created this article to help you understand the game rules so that you can win big on the best casino games, whether you play casino online live betting or at the casino deck.
What is 32 Cards Game?
32 Cards is the most recent Asian casino online live betting card game developed by Ezugi, specifically for Indian Players. The game is relatively new compared to Teen Patti, Poker, and others that we are used to. 32 cards is played in a very different way compared to other games you normally play.
This game is played by 32 card decks, as the name implies. Your goal is to bet on which hand will have the highest score as a player. Every hand has a default card, and each positions receives one additional card after you've staked your bet.
32 Card game is streamed in HD from Ezugi studio in Bucharest, Romania. Friendly and professional dealers host the game. The most remarkable feature is that you can communicate with the dealers while playing. You can play 32 cards live on your mobile or desktop device as a player.
We strongly suggest you play this game for free for trial slots before playing for real money. You can also maximize the welcome bonus when playing casino online live betting.
Guide to Playing 32 Cards Casino Online Live Betting Game
The 32 cards game, as the name indicates, is only played with 32 cards. In 52 deck cards, As, 2s, 3s, 4s and 5s are removed from the deck, and the game is played using the remaining 32 cards in the deck. Each card except the face cards is valued at its face value. However, the face cards are valued in their position. For instance, Kings has the highest cards total of 13 points, followed by Queens, 12 points, and Jacks holds 11 points.
Similar to other card games, 32 card game can be played with an unlimited number of players; the more the player, the more cheerful the game. In this game, there are a total of 4 betting positions, and each position is with one of the cards. The position with the highest total wins the game.
Card 32 Game Rules
The objective of the game is to pick which of the four hands dealt will have the highest position as the highest total wins. The 4 betting positions have been assigned default prefix points. In each game, bettors have to count the sum of default points together with their opened card points. Here are the default prefix points.
Player 8 has eight default point
Player 9 had nine default point
Player 10 holds ten default point
Player 11 has eleven default point
Each of these positions with a default point gets an additional card, and towards the end, the position holding the highest cards total emerges as the winner. If more than one player has an identical total value in the first level, it is a tie; another card is added to the winner tied players to define the winner. The winner tied players will continue to the next level. The game will continue between the winner tied players until a single player highest sum is declared a winner. Continue reading to find how a winner is arrived at in case there is a winner tied players.
The count sum of each card is calculated (default prefix points + additional card). The hand with the highest count sum takes the win.
Example
Player 8 gets an 8: Total is 8+8=16
Player 9 gets a 6: Total is 9+6=15
Player 10 gets 11: Total value is 10+11=21
Player 11 gets a 6: Total value is 11+6=17
In this example, player 10 is the highest hand. It means you won the game round if you placed the bet on player 10. This is because the tally of player 10 default points plus the additional card has the highest score.
What you ought to do as a player playing this 32 card game, is wage on the positions. Each of these positions comes with different payouts. Your bet and 32 card reading should be on-point to bet on the position that has the highest potential of winning so that you gain the most in terms of winnings.
Bettors also are allowed to place bets on 3 positions amongst the 4 in the 32 Cards game.
Casino Online Live Betting for Card 32 Game
To have a better understanding, here is how the gameplay looks if you play live.
Step 1: Stake your wager on one of the four hands
You have only 15 seconds to place your bet. A timer will be displayed on the screen to show how many seconds are remaining. To stake your bet, click on your desired chip value, then place your chips on the hands that you wish.
Chips value present include:
Step 2: The dealer deals the cards, and the winner is decided
Once bets are placed, the dealer deals one card to each of the four betting positions. As the cards are dealt, you can see the total value (default prefix points + new card) for every hand on the screen.
32 Cards Game Betting and Payouts
You are only allowed to bet on up to 3 card positions on the 32 Cards game as a player. The playing interface makes it impossible for the same player to bet on all 4 positions. The reason behind this is to stop hedging of bets.
The Odds are normally made for two outcomes:
To give an edge for the game (the RTP).
So as to avoid actual hedging of bets
In case you pay attention to the return to players table, you will realize that the game has pretty low RTP meaning that you are more likely to lose in the long term.
Payout and RTP Table for 32 Card Game
| | | |
| --- | --- | --- |
| POSITION OF BETTING | PAYOUT | RTP |
| Player 8 | 11:1 | 93.99% |
| Player 9 | 4.5:1 | 90.08% |
| Player 10 | 2.2:1 | 87.91% |
| Player 11 | 1:1 | 92.97% |
Player 11 is more likely to win on the above table because the default card is the highest but offers the lowest payout. On the other hand, player 8 is less likely to win because the default card is the lowest but gives the highest payout.
32 Cards Game Playing Strategy
In a game like 32 Cards, the strategy is to concentrate on getting small wins.
Forget about the big playoff on position 8 of 11:1. This is because this best only appears once after 10-12 hands.
You want to bet on the results that occur more often, which are 11 and 10 bets combined yield winnings approximately 75% of the time.
Therefore, the best strategy is wagering bets on these staking positions and organizing the bet sum so that if one is lost, you will get your initial stake back.
| | |
| --- | --- |
| 🎰 Game name | 32 Cards |
| ⚙️ 32 Cards Software | Ezugi |
| 💰 Money Game | Yes |
| 🚀 Free Game | No |
| 🔥 Step by Step Guide | Yes |
| 💡 Game Rules | Yes |
| 🤝 Game tips | Yes |
| 💸 Minimum deposit | ₹ 100 |
| 📱 Mobile App | Yes |
| 🏦 Payment methods | PayTM, NetBanking, RuPay,, Online Banking, MobiKwik, Visa, Airtel, Bitcoin, USDT |
| 🎁 Current bonuses | Cashback, Namaste Pack, Free Spins |
Final Remarks
32 cards is different from other card games. It is a new game for casino online live betting for casino players, and it is not a rehash of an existing game.
32 cards is a straightforward game that can be understood quickly. With its straightforwardness, you will probably try to beat the game because you believe you have a chance. Unfortunately, this is very unlikely in the long term.
Game statistics are crucial as they help you understand how the game has performed in the past. Even though the stats can't be used to predict what is likely to happen in the future, they simply show what happens. This can be a great tool to help you decide on the betting strategy
The 32 cards game was created perfectly by Ezugi, and we believe most players will enjoy it. Play at Bollywood casino and claim your welcome bonus when you first sign up. Go to the main menu and start playing
FAQ for 32 Cards Game
What is 32 Cards Live Game?
32 Cards game is a new live dealer game created by Ezugi. Besides, 32 cards is played using a deck of 32 playing cards. The Aces, Twos, Threes, Fours, and Fives have been removed from the deck of 52 cards.
The other cards remaining on the deck uphold their actual face value, except the face cards. Face cards are ranked with their positions. For instance, Kings has 13 points, Queen has 12 points, and Jack has 11 points.
Do 32 Cards Game Have Any Side Bets?
No, there are no side bets on 32 Cards. 32 Cards only has four betting positions.
What Are 32 Cards Game Rules?
32 card game is a value card game and a win is associated with the highest card totals. The game has 4 players, and each player holds default points. Default points are considered as follows
Player 8 has eight default point
Player 9 had nine default point
Player 10 holds ten default point
Player 11 has eleven default point
The 32 card game requires players to count sum of default points together with their opened card's point.
In case the sum total of points is similar to more players, it is considered a tie in the first round. The winner tied players will go to the next round. This will continue till there is a single player highest sum of points. Finally, the highest point card's is named the winner.
What is The Highest Win on 32 Cards?
In 32 cards the highest win is player position 8 with 11:1.
What is The Origin of 32 Cards?
32 cards is a top-rated Indian card game that Ezugi has adapted for playing online with a live dealer.
What Is The Best Place To Play Ezugi 32 Cards?
You can play Ezugi 32 Cards at all Ezugi Live Casinos.
Does 32 Cards Live Game Have A Strategy?
32 Card is a game of chance, and therefore no better strategy guarantees your win. The only thing you can do to improve your chances of winning is stake more bets on player 11; it has greater chances of winning.
What is The Return to Player of Live 32 Cards?
In 32 Cards online casino live betting, the return to player is 92.71%.
What is the Minimum Bet of 32 Cards?
Rupees 90 is the minimum bet for Live 32 Cards.
What is the Maximum Bet for 32 Cards?
Rupees 44,000 is the maximum bet for 32 cards casino online live betting.